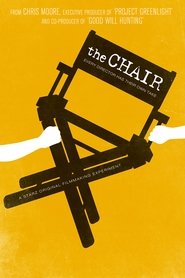 Watch The Chair Online
Watch The Chair Full Series Online. This documentary series follows two first-time film directors, Shane Dawson and Anna Martemucci, who are given the opportunity to direct separate films adapted from the same original screenplay. "The Chair" will document the creation, marketing, and theatrical release of both films, and through multiplatform voting, the audience will ultimately determine which director will be awarded $250,000.
Dawson is an internet superstar whose YouTube comedy channels boast more than 10 million subscribers and over a billion views. Martemucci is a writer, actor and filmmaker who co-wrote, produced and starred in the independent film "Breakup at a Wedding." Both directors will have creative leeway to develop their respective films using their own ingenuity and distinct experience. Actor Zachary Quinto and his producing partners Corey Moosa and Neal Dodson will join Moore and the script's original producer, Josh Shader, to serve as mentors to Dawson and Martemucci.